I was reading a thread on ADV rider about rear splash guards for the GS. There are a few companies that make them so I decided to go with the cheapest. On the rear of the GS, it is pretty open where the rear shock is and water and grime can easily get flung all over the rear shock and battery from the rear tire. Since I have the ESA which is quite expensive, I decided to purchase the Maier rear splash guard. This guard cost $60 compared to other makes as much as $160 for a piece of plastic that looks and mounts the same as the other brands.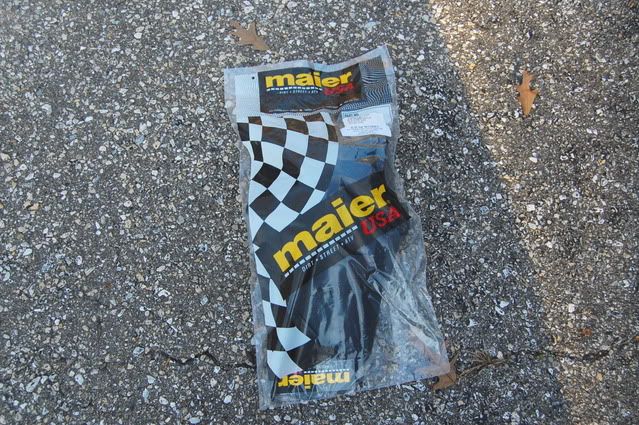 In the package is the guard, four zip ties, two screws (In plastic baggie) and a sticker.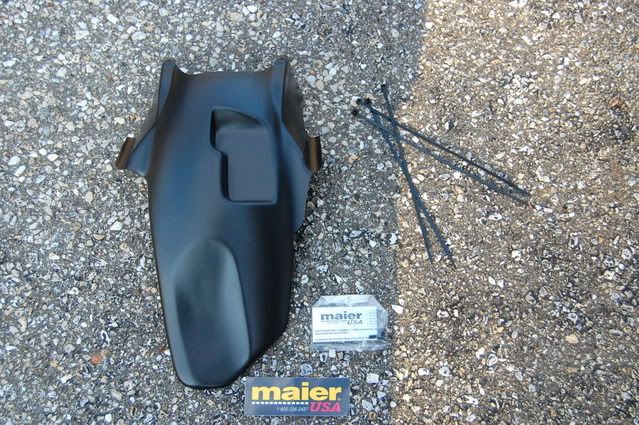 Here is a picture of my bike from the rear. You can see how open it is. The ESA shock does have a cover that partially covers the shock and the electronics.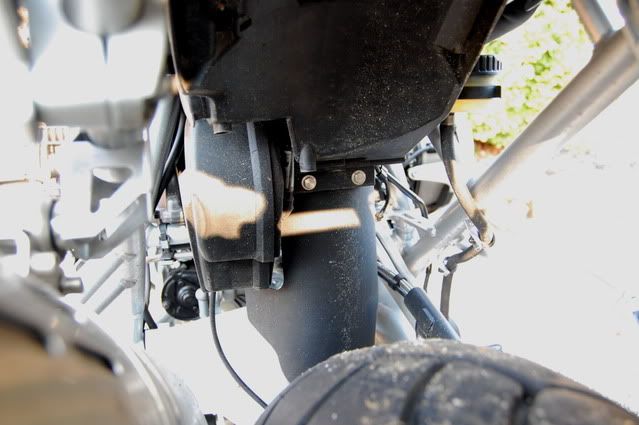 Here is a picture of the battery. You can see the dirt from yesterdays ride home from work in the rain.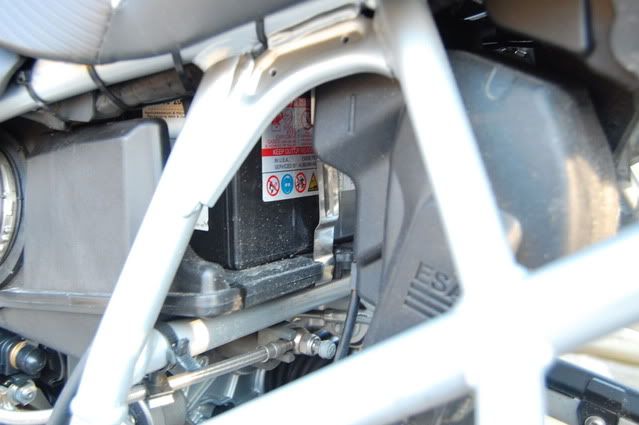 Installation is easy. First remove two screws from underneath in the wheel well...(See arrows)
The kit comes with two replacement screws that are a tad bit longer than the oem screws. They are also phillips head instead of the oem torx screws.
Line up the holes in the guard with the two in the wheel well and screw in the replacement screws. Two zip ties goe on either side and attach the guard to the frame.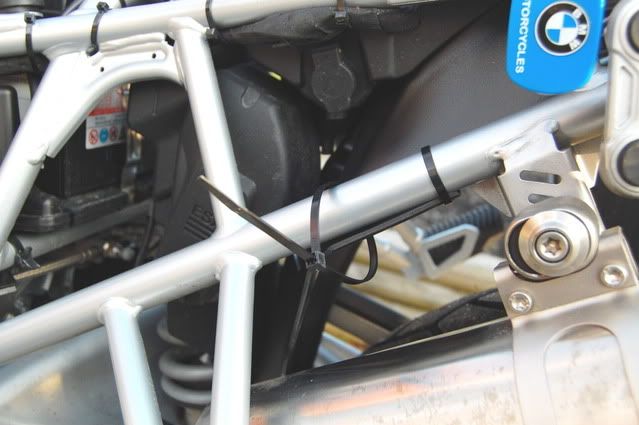 There is only a small gap of clearence from the tire so I will need to keep an eye on that and maybe adjust it if necessary.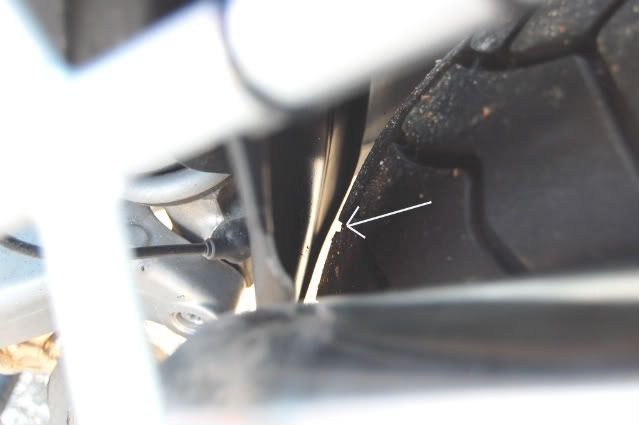 Here are pics of the guard installed.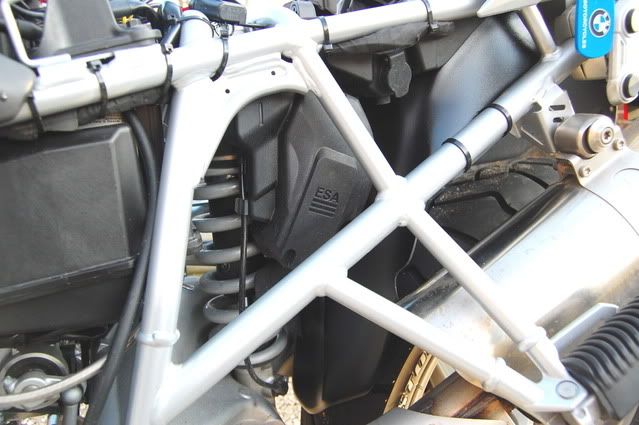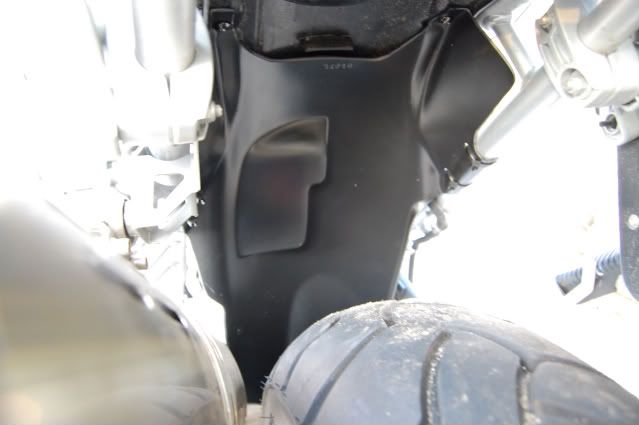 The Maier guard goes down to the bottom of the shock where the oem guard does not. The Maier is fairly wide so it should keep a lot of crap off the shock and keep stuff and water from getting onto the battery.