First you come here....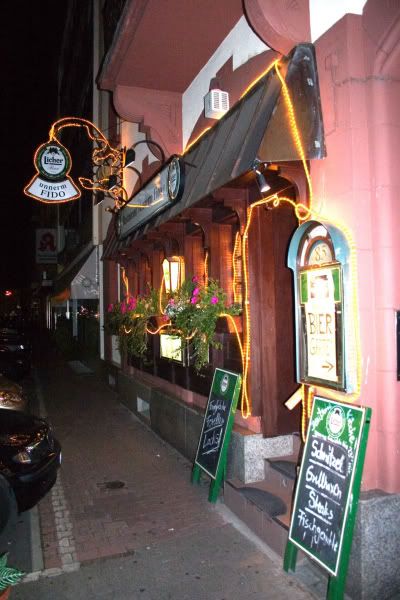 Get you one of these....
After you pour it like this....
Get this for an appetizer....
Dish out your share with hot mustard to the left and mild to the right...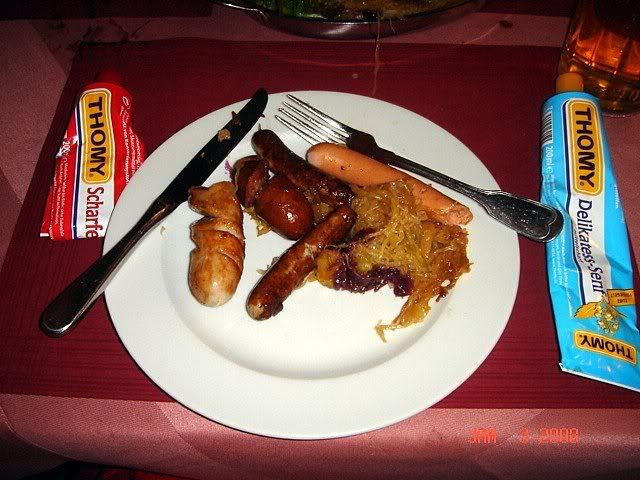 When you finish that, this Jagerschnitzle comes out.....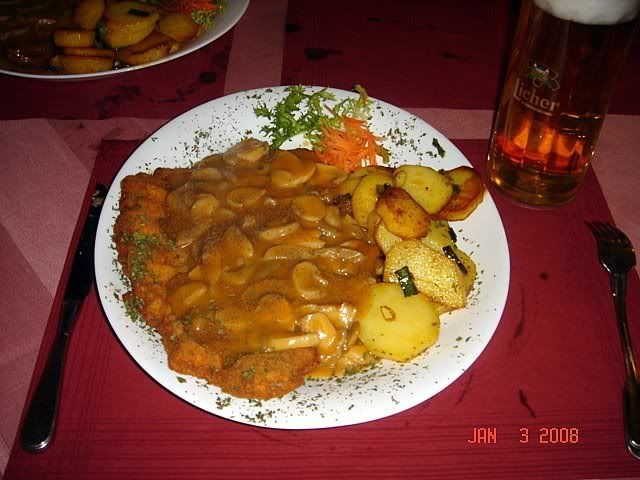 And it looks like this when finished...
A wonderful restaurant with many happy customers!
(United airline flight attendants not included on menu )