My brother and I have the same affliction with K bikes. We have 5 between us, including three K75S's.
Last week we took the two big ones, his 96 K1100RS and my 09 K1300S, on a three day jaunt in WV. We intended to take lots of pics, but were having way too much fun riding to stop for photo shoots.
Given the rush hour traffic and heat in DC, we cheated a bit and trailered the bikes out to a friends house in Winchester as a jumping off point.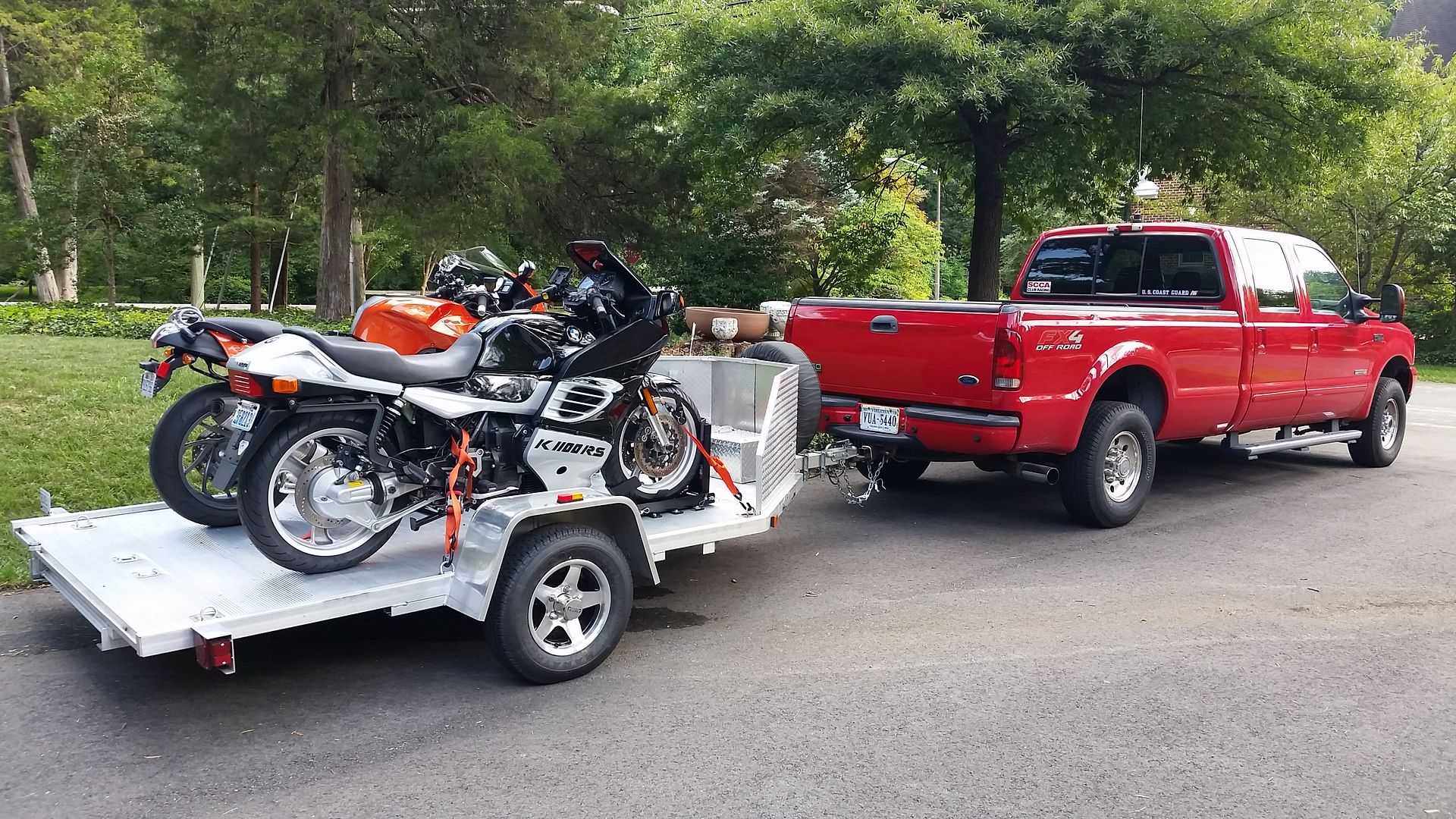 First day our target was to get to Snowshoe Resort..the LONG way. True to form, the BMW's auto-navigated to the Starbucks at the north end of Skyline Drive to start the day..
from there it was 260 miles of twisties to the resort. Skyline, BRP, RT56, RT39, RT28, RT66. I tried to attach the .gpx file of the route but got "gpx extension not allowed"?
somewhere on the BRP..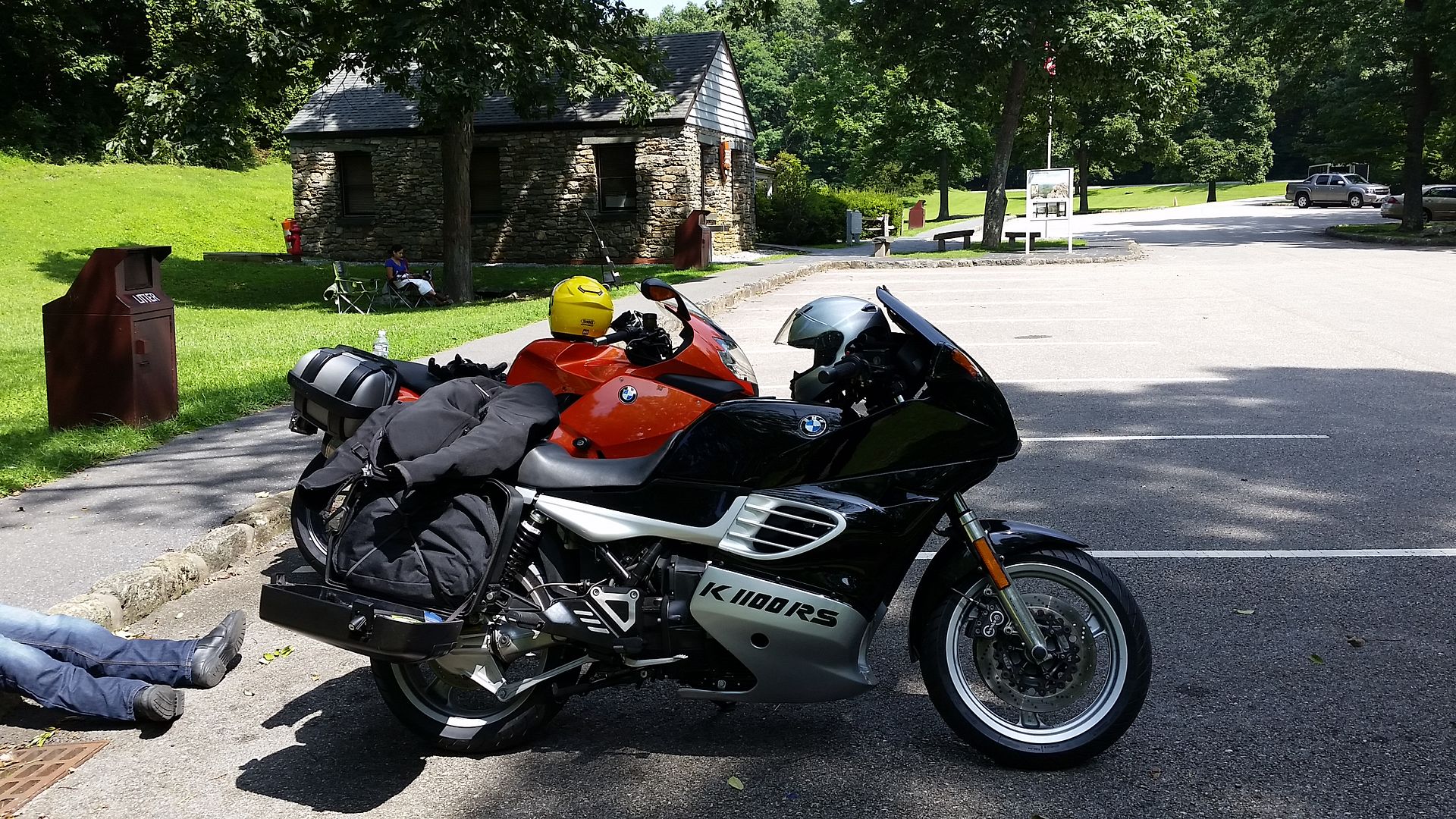 staying at a ski resort...ya gotta ride the lift!
the second day we meandered north on all sorts of backroads, ending up in Morgantown for the night. we ALMOST made it without getting wet. we gambled and didn't put the rain gear on. last 10 minutes of ride the sky opened up with a torrential downpour. oh well....2hrs with the room hair dryer and the hotel laundry room and our stuff was mostly dry!
third day took us east and south back to Winchester where we loaded up the bikes, took advantage of my friend's pool and beer collection, then rejoined the traffic and heat back to Alexandria.
great trip of just shy of 700 miles. WX was just about perfect. 65-80deg and sunny most of the ride. nearly zero traffic the entire time. interestingly, the two bikes got identical gas mileage the whole trip. each fill up we were within 0.1 gal of each other. 47MPG. not that we were concerned with saving gas....there was liberal use of throttle and brakes!
this was the first use of the K1100RS. we had just acquired it last month. it had been parked for 7 years or so and we had spent the last few weeks doing nose to tail refresh of all the systems and parts. ran flawlessly. just can't kill a Brick!