Wanting just a bit more distance comfort on the new GSw I decided to try out the Seat Concepts Low Seat. The stock seat was not particularly tall, but SC tends to make them higher, so I went with the low seat. $169 is not a bad price, and if it doesn't work, I am confident I could trade it for a stocker and most of my cash.
So, here is the original seat: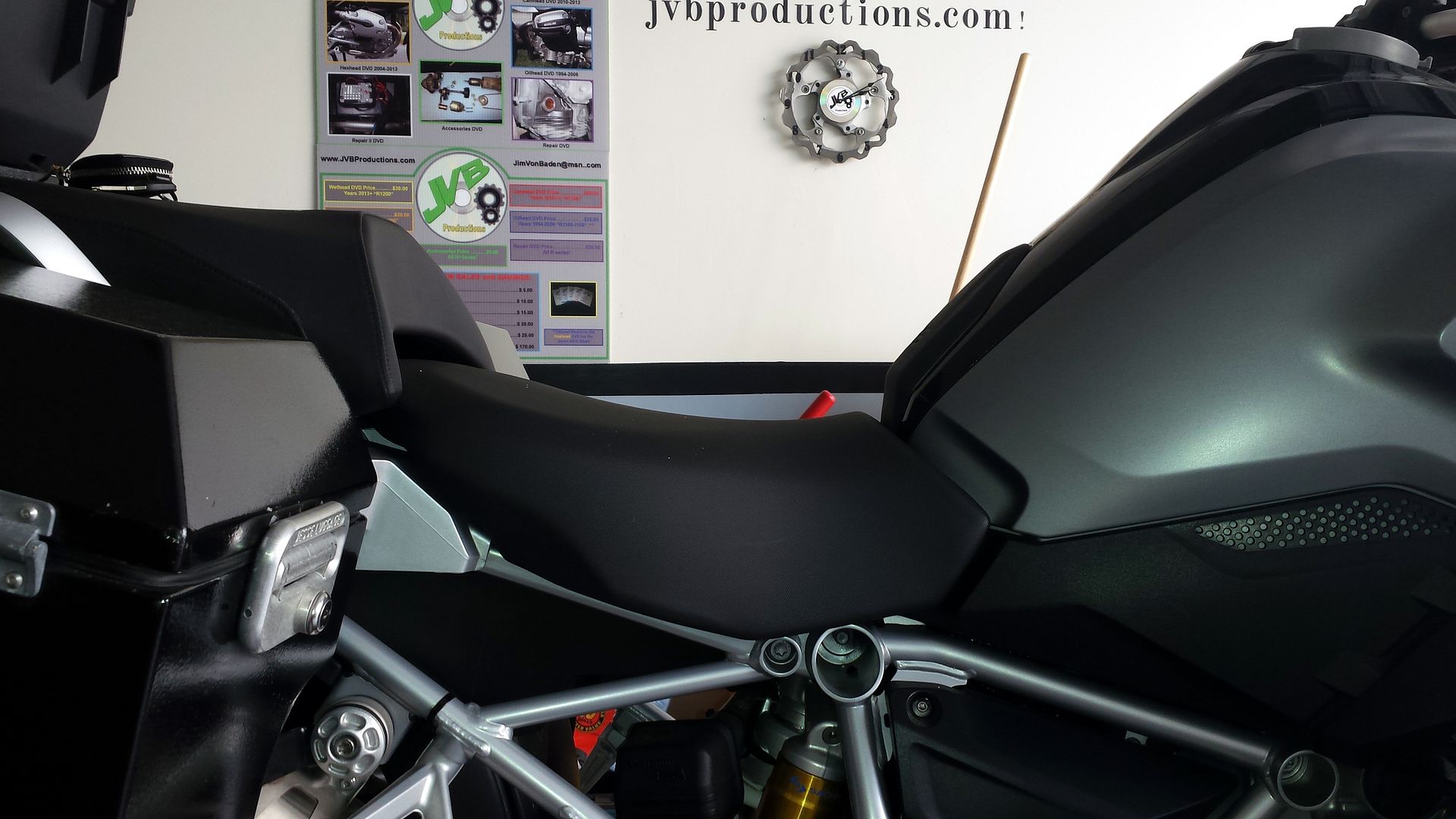 Remove all the staples and the cover and foam. They are not glued on.
The corners on front had removable plastic parts, I assume to keep the edges from being too sharp.
Here you see the stock and SC foam differences.
Installed with lots of 3/8" staples and a manual gun, and it looks pretty good, almost stock. The gap is the same as before.
I sat on it and it feels OK, not really much shorter, and maybe a slight forward tilt compared to the very good stock seat!
Tomorrow will tell.
Jim