After much deliberation, I have decided to sell my 2009 R1200GS. She has been sitting around too much except for the occasional ride. Here are her specs:
2009 R1200GS
I am the original owner, purchased new from Bob's in September, 2009.
Never been dropped or laid down.
Just under 24,000 miles.
Standard height.
Handlebar risers.
ESA, Heated grips, Ztechnik windshield and headlight cover (headlight cover is currently off as it needs new velcro tape but otherwise in great shape).
Sargent front and rear seats. (original seats and original windshield are in like-new condition)
P3 lights front and back
Maier rear mud flap.
HID auxiliary lights in front (installed with JVB's help at a tech day, thanks Jim)
Factory side cases with a Hepco/Becker top case.
Garmin Zumo 550 GPS with XM radio antenna installed on bike.
New set of foot pegs in a box that I never installed.
HID headlight kit new in box that I never installed.
New full set of brake pads in package from Beemer Boneyard.
New battery (installed) from Beemer Bonyard.
Like new half cover.
Battery tender.
Misc tools specific for the GS, i.e. oil filter wrench, front wheel tool, etc.
Most maintenance is up to date. Only thing not real recent is brake fluid flush. Only done once a few years ago at Bob's.
Last regular service was done by me at 21000 miles which included trans oil and final drive renew, engine oil renew, final drive spline lube. Last engine oil change done over the summer.
All maintenance done with synthetic lube.
Also included are a Hayne's service Manual along with JVB's maintenance DVD's.
I am sure there are some more stuff for her that I cannot remember at this time, will update post.
Clear title.
Asking $7900 and will be very flexible on price for a club member. The folks in this club have been great over the years so I will work with club members.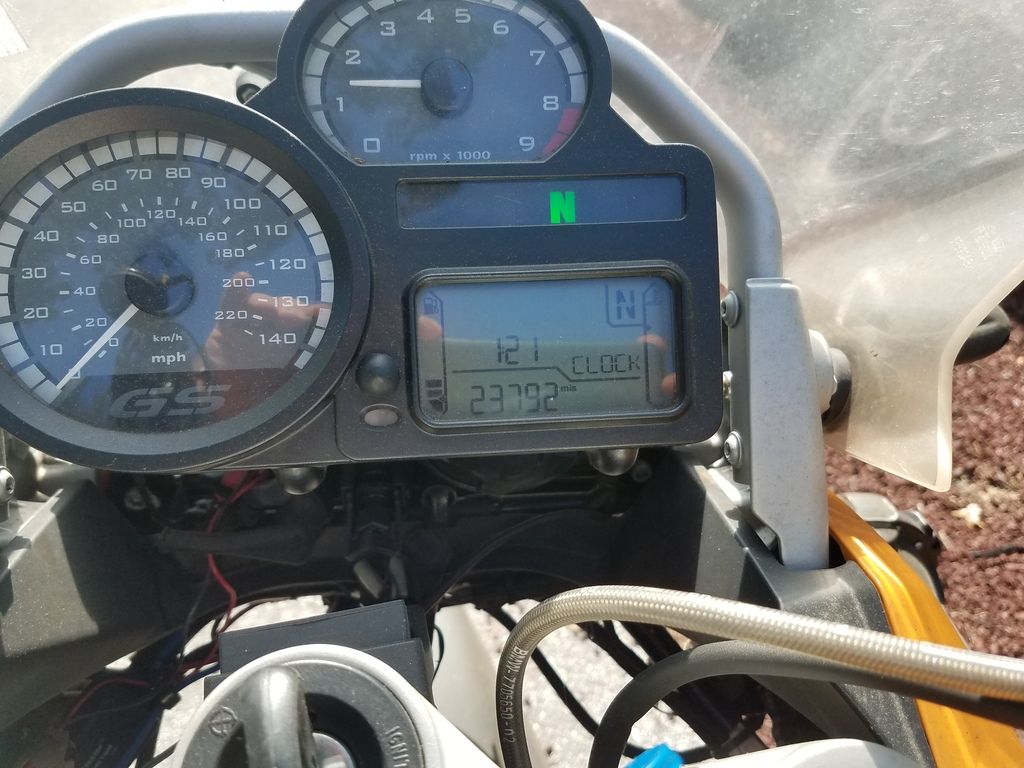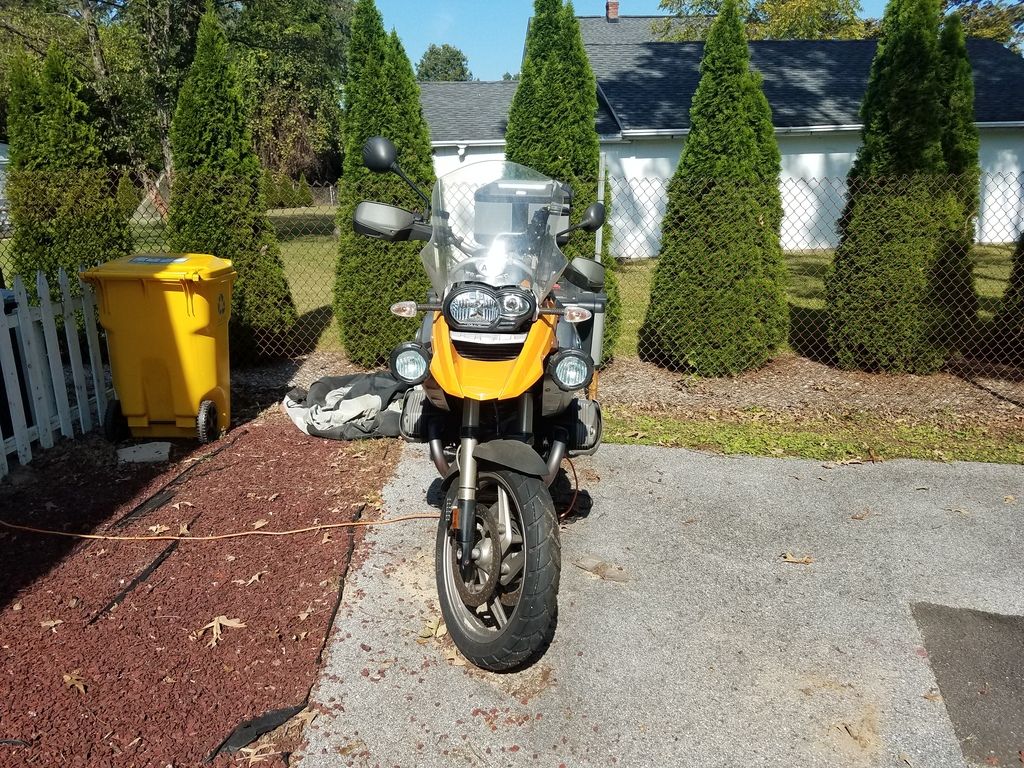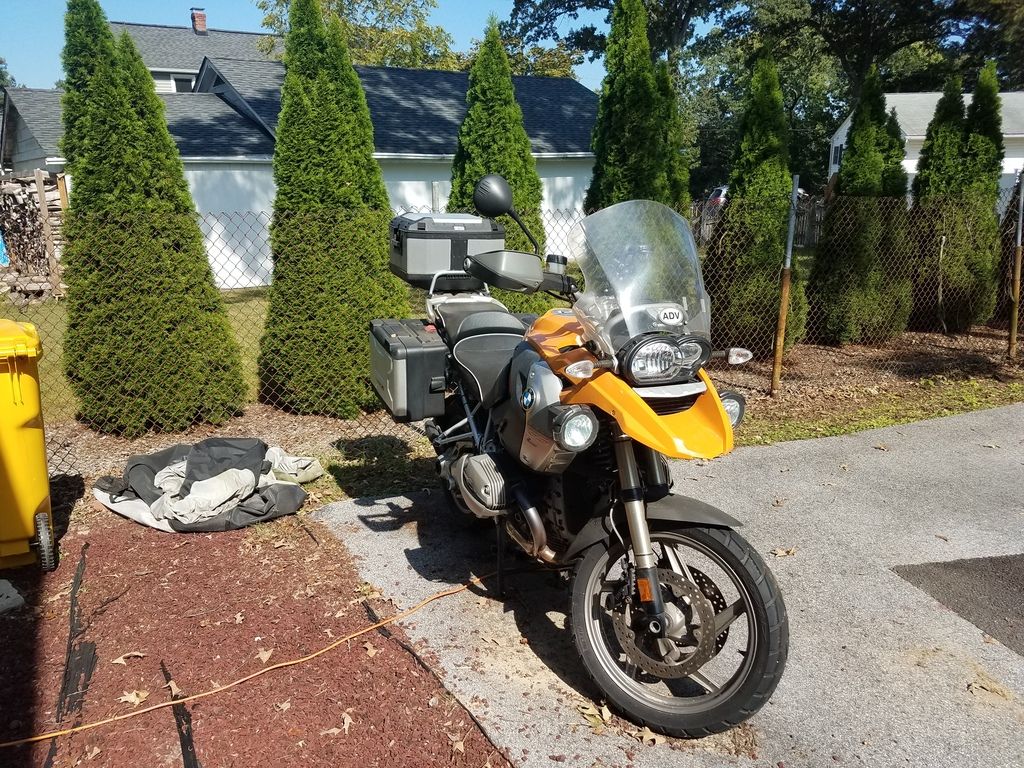 Yes, she needs a bath...lol